Rachel Quinn has performed extensively at
home and abroad as a soloist and chamber musician…
Awards
Her early training was as a scholarship student at the Dublin Institute of Technology where she was the recipient of numerous awards including the Lombard and Ulster Piano Foundation Award, Morris Grant Prizeand bursaries for continued study abroad from the Electricty Supply Board and Aer Lingus. During this time she obtained performance diplomas (ARCM, LGSM & FTCL) from the Royal College of Music London, Guildhall School of Music and Trinity College London.
Training
While completing her B.A. Moderatorship in music from Trinity College Dublin, Rachel studied in Dublin withMabel Swainson, then continued in London with Craig Shepard and Benjamin Kaplan.  She was aFoundation Scholar in Postgraduate Performance at the Royal College in London and a Fulbright Scholar at the Peabody Conservatory in the United States.  Rachel undertook intensive courses of study with Nikita Magaloff in Switzerland's Geneva Conservatory, Gyorgy Sandor at the Mozarteum in Austria and Murray Perahia at the Aldeburgh Music Festival in Great Britain where she was selected from world-wide auditions to receive specialised coaching and direction in the works of Frederick Chopin.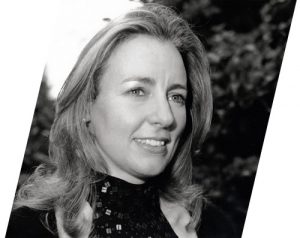 Performance
Rachel has performed numerous concertos by Beethoven, Chopin, Turina, Liszt, Cesar Franck, Litollf and Rachmaninoff with the National Symphony Orchestra of Ireland, the RTE Concert Orchestra, the Irish Chamber Orchestra and the Czech Republic's West Bohemian Orchestra.  She opened the International Chopin Festival in Marienbad in the Czech Republic with a Performance of Chopin's Piano Concerto No. 1 in E-Minor.  She has appeared at the Royal Festival Hall in London, Bantry House in Cork, the Galway and Wexford Arts Festivals, the Hugh Lane Gallery and numerous other Arts venues throughout Ireland.  Performances abroad include recitals in Japan, Italy, the Netherlands, Norway, Austria and Great Britain.
Soloist
Rachel has enjoyed a successful career as a soloist performing over twenty concertos in Ireland and recitals abroad in Austria, Czech Republic, Italy, Norway, SouthAfrica, Switzerland, United Kingdom, United States and Japan.  She has also played a variety of music encompassing light classical composers, jazz improvisations, film music and arrangements of popular songs for corporate or private functions.
Chamber Musician
As a chamber musician she has collaborated in numerous duos, trios and quartets in chamber repertoire with other  Strands Irish  instumentalists performing works by Bach, Beethoven, Brahms, Mendelssohn, Mozart, Poulenc, Shostakovich and Schubert amongst others. Rachel is presently a founding member  of the Degani Trio. They have recorded piano trios by Dvorak, Chopin, Brahms and Piazzolla . They perform concerts throughout  Ireland and give regularly give masterclasses .  
Radio, TV & Film
As a well-known Irish accompanist, she has also worked with many of Ireland's leading classical musicians in concerts, competitions, live radio and television broadcasts. She has also worked as répétiteur on productions of Madame Butterfly and La Boheme with Lyric Opera and Opera Ireland.  Rachel has given many radio broadcasts and appeared on television in Ireland and abroad. She appeared as the film pianist for the acclaimed BBC film 'Loving Miss Hatto'.